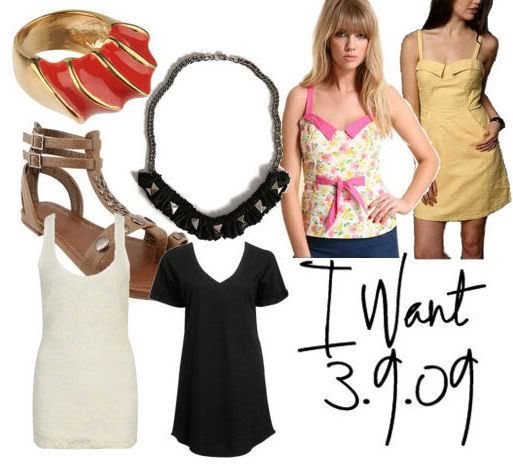 Clockwise from top left - Forever 21, Urban Outfitters, ASOS, Urban Outfitters, Forever 21, Forever 21, Gojane.
I'm not even putting the prices because chances are I'll never get them. Well, just a bit of what I currently want. It appears to have no theme, and it doesn't. But that's just how I am I suppose.
I mention the weather way too often, but I am addicted to checking Accuweather.com, and today is supposed to be the coldest out of the next fifteen days. The lowest it's supposed to go is 45 degrees, which I think is mild. It's supposed to be nice this weekend, I'm pretty excited. And call me lame, but I believe daylight savings time begins next week which means it'll get dark later, around 7pm or so. Spring, spring, spring!
Oh, and just saying this again, if anyone wants to link with me, feel free to ask!