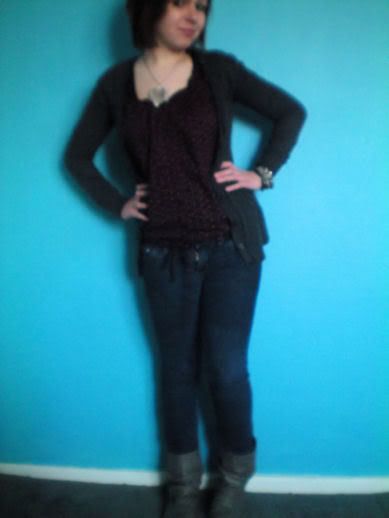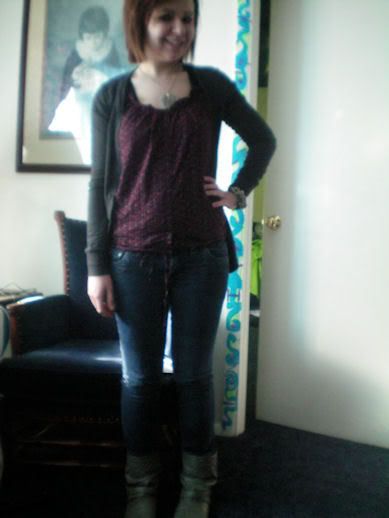 Cardigan - Forever 21, shirt - Macy's, jeans - Delia's, boots - Modcloth.
Hello! I must admit, I wasn't in a good mood this morning but I'm totally fine now. I think recieving a few compliments boosted my self esteem, I can't help it. My day wasn't that exciting, but the McQ collection launched at Target today. Thoughts? I mean, I knew what all was coming but I'm slightly disappointed. And I'm now on Lookbook.nu as well as Chictopia. Check me out
here
.
Oh, and I think this may be the one piece of printed clothing I own. It's still mostly black, so not really helping out with my color rut, but I'll get there... And I so wish I had high waisted jeans or shorts to wear with this, I'd wear it so often. But for now, I'll look like a pregnant woman in it.