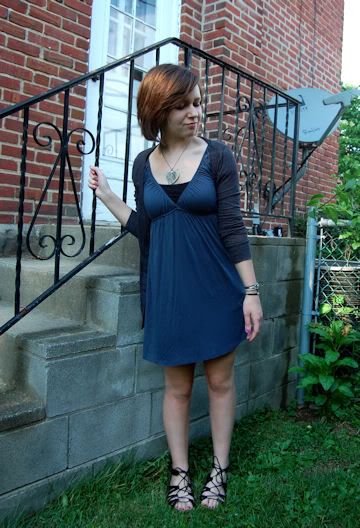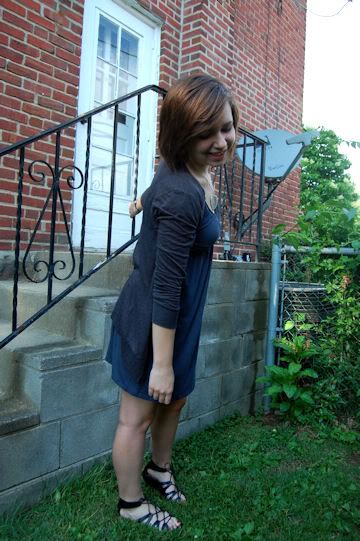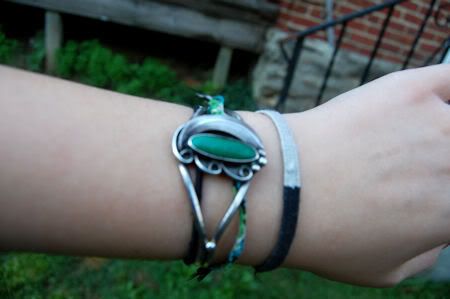 Cardigan - Forever 21, dress - Forever 21, shoes - target, jewelry - mom's.
Fact: I love cover songs. But I may love the fact that I probably only have eight school days left more, so this weekend would be my "last weekend" and I'd be out by next Friday. I guess it pays to get good grades?
I wore this cardigan yet again for most of the day. I must say, this dress is super comfortable, though I had to wear a cami underneath because I wasn't in the mood to be too revealing. I think I'll wear it quite a bit during summer as an alternative to my usual tshirt+denim shorts combo. I still need gray sandals...
Hope you're all having a fabulous day, xox Catherine
PS Thank you SO much to anyone who has followed my blog. You're all so sweet :)