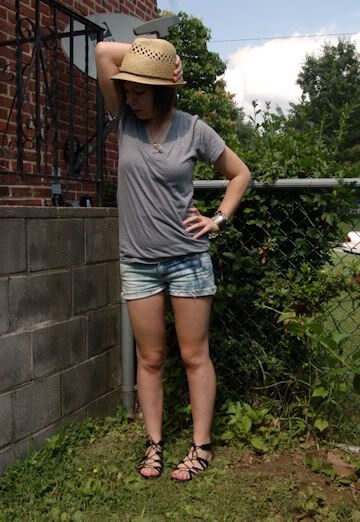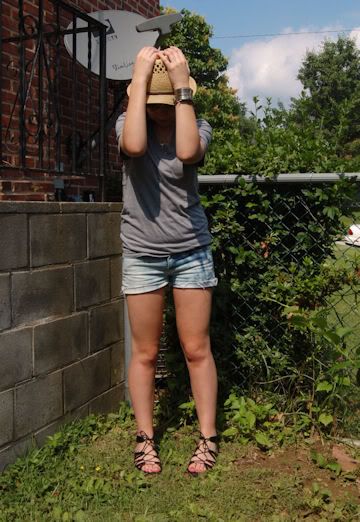 Tshirt - Forever 21, shorts - DIY from random box, sandals - Target, hat - Heritage, jewelry - mom's, flea market and thrift store.
I'm freeeee.
These are the bleached shorts I believe I mentioned before. Wish they looked a bit more tie dyed, but I'll live.
My day has consisted of taking my math final (HARD! I don't understand calculus!), going to a thrift store with my mom, sleeping, and eating raspberry Silk yogurt.
My thrift store finds: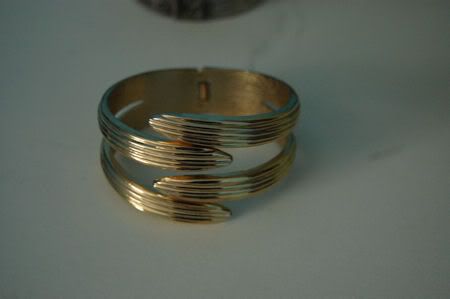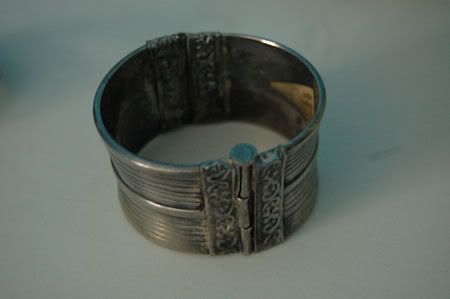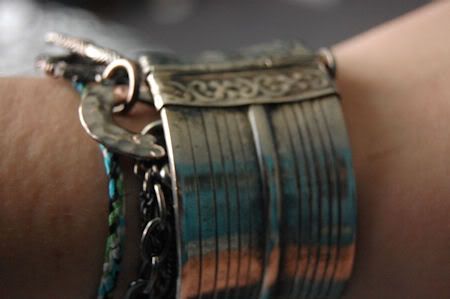 The bracelet in the third and four pictures will probably become a new favorite. It has a weird pin closure, it's heavy and it has a sticker on the inside that says India and possibly the word Trading, but I can't tell. I love imagining stories behind pieces such as this.
And a bracelet my mom really liked, so I bought it for her: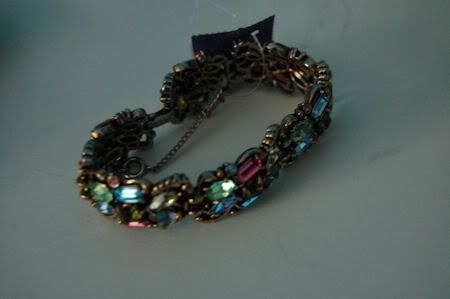 It says Hollycraft COPR 1953, and I browsed online to see if I could find anything about it, just out of curiosity. I came across similar bracelets, all well over $100. Not bad for $6, eh?
This post already has a ton of photos, but my creative side came out over the weekend and I painted a little using watercolors. It's a section of my face. And it's not supposed to look realistic... that's when I'd use oil paints. But I wish I put a little more detail into the eye.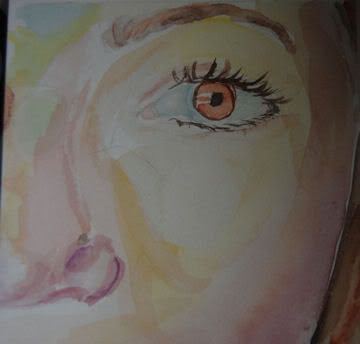 I also began (and mostly finished) a simple white woven skirt:
And I'll also be making a similar one in navy, though it may be a bit more puffy if I don't have to double the fabric up.
Whew, long post! But I hope you're all having a wonderful day, xox Catherine
PS Weardrobe - yes or no? Twitter - yes or no? Anddd, bloglovin ;)