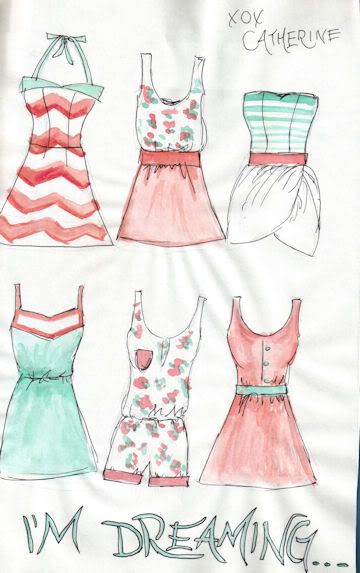 To be honest, I'm really closed off when it comes to my drawings that I don't work on in the open, to the point where if someone tries to look in my sketchbooks, I'll run and grab them. But I decided to "design" some things, mostly dresses, today while sitting in my room with nothing else to do (besides a math take home test, but I don't really feel like doing that). I ended up not going to Goodwill, but I may try to go on Wednesday... we'll see.
Well, back to that, please no harsh criticism! There's so many tweaks I'd make, but once I got out my paints, there was no turning back. And yes, I'm too lazy to draw actual bodies. Cool.
And something else I did out of boredom: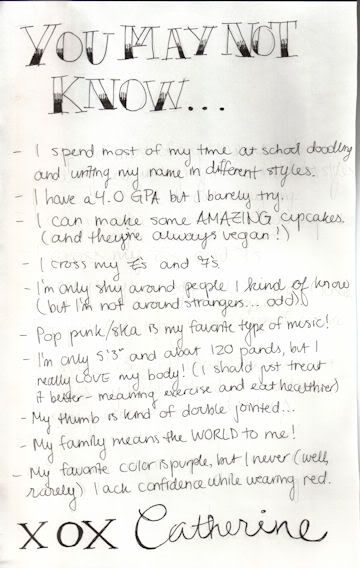 Yes, my scanner sucks. And I suppose I'm a little rusty at writing stuff since I haven't been doodling much this weekend...
Happy Memorial Day! Truthfully, I have no idea why this holiday is celebrated (I'm fabulous, right?), but have a good one regardless. It's almost summer, YESSS!
PS I have bug bites all over. Does anyone know any good methods to get them to not itch?