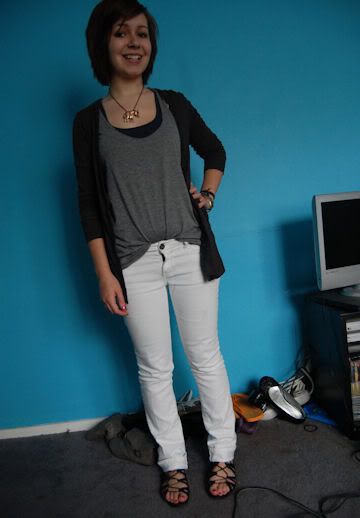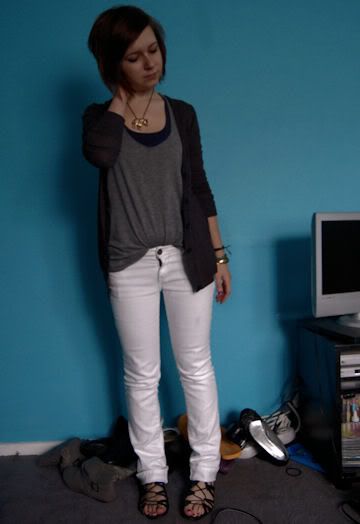 Cardigan - (the one I wear every day...) Forever 21, gray tank - Target, navy tank - Old Navy, jeans - Delia's, sandals - (sigh) Target.
It's gloomy, thus indoor pictures. I didn't want to risk having my camera out in any amount of rain then having to undo my tripod and run inside. Today was honestly a crappy day. But luckily I doubt it'll be particularly memorable. I forgot basically everything important at home. At least these jeans aren't as tight as they were the last time I wore them, good or bad thing. I have no idea why I've lost weight but it's kind of scaring me. Most people wouldn't be worried, but I'm not even trying... Ah, well yeah.
I resurrected the handbag I used every single day from March '08 up until last Christmas. And I meant to show it in my pictures, but I clearly forgot. Oh well.
And I think the new enforcement on no iPods on my school has something to do with my unhappiness... not that I listened to it all day, but at least one or two periods got me through the day. I sound whiney, I apologize.
Hope the weather's nicer where you are, and hope you're having a great day. xox Catherine