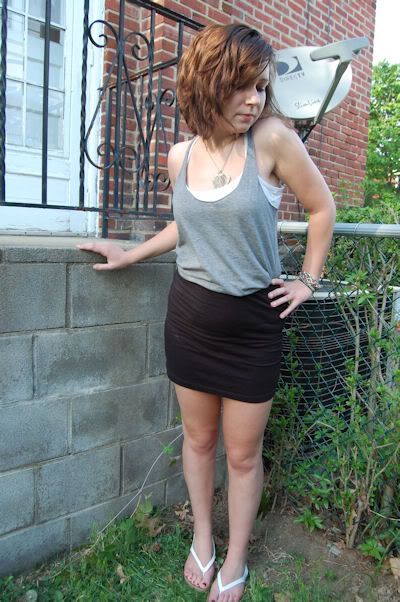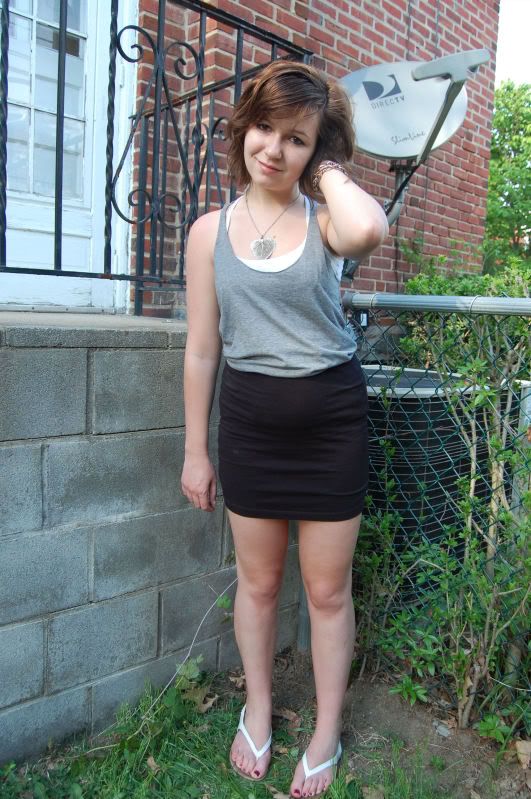 Gray tank - Target (AA knockoff for $6), skirt - H&M, shoes - Kohl's.
If you're looking for proof that I really am over 5 feet (barely!, but still), this isn't it.
After yesterday, I knew there was no way I could go through with another day in school wearing anything covering my shoulders. But by first period I realized the air has been turned on, for good (luckily I brought a cardigan). So when the temperature drops thirty degrees tomorrow? I suppose they had to, and I'm actually kind of happy about it because it means I can wear a few pieces more appropriate for colder weather a few more times.
I'm kind of bittersweet about the end of this heat wave. But there's still summer...
PS If you want to link with me, just say so in a comment! I'll link with anyone :)