Yet another super casual outfit, and yet another HOT day. It was pretty much intolerable at school - no air conditioning, sun shining in almost every class room, sticky, yuck. And we're not allowed to wear anything that exposes our shoulders, because shoulders are very stimulating and may influence people to make bad choices. Yeah, I don't get it, but I think I may just
have
to wear a tank despite my presentation tomorrow (we're being graded on appearance).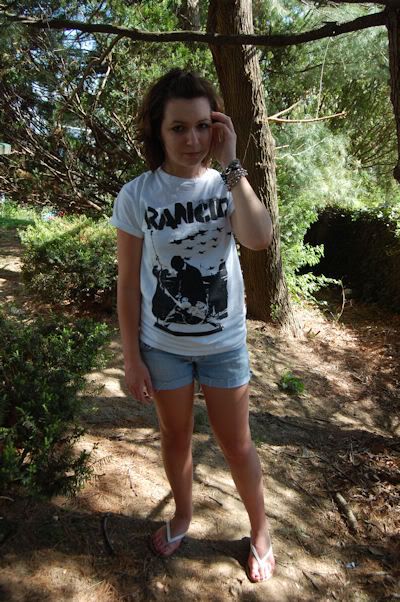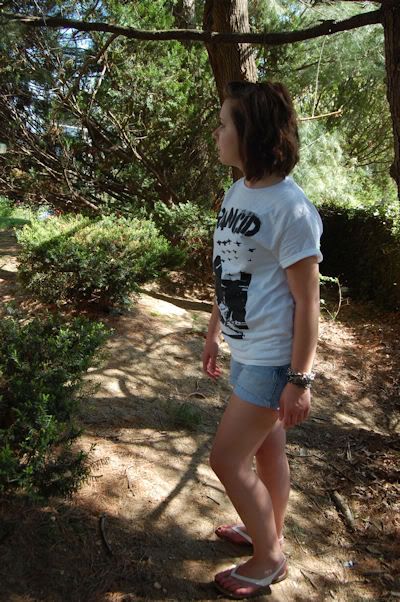 I think it's unnecessary to explain these items - my bracelets, my sandals, and the addition of American Eagle cut offs (I love scissors) and a tshirt from Hot Topic. Ha.
Well, I suppose I'm off to continue to work on my project. Have a nice day, hope you're able to enjoy the weather where you are more! xox, Catherine.