Normally I would not post pictures of myself on a day like today - I'm incredibly tired and I look like a mess, but look what I got...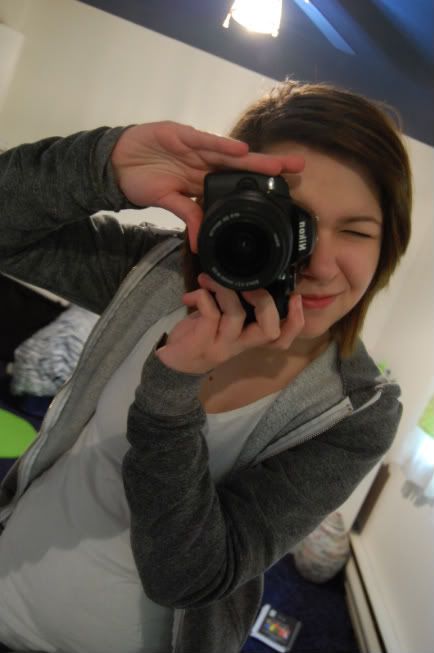 My new Nikon D40! I still have yet to play around with it because I took a much needed nap when I got home, but it's so awesome. And me being me, I have to brag about how much it cost me. I got it through Craig's List and I was really lucky because the person who was going to get it backed out at the last moment, but the guy charged me $250. I have never spent so much on something, but I feel amazing for getting $200 off.
So, expect to see more of this in the future!