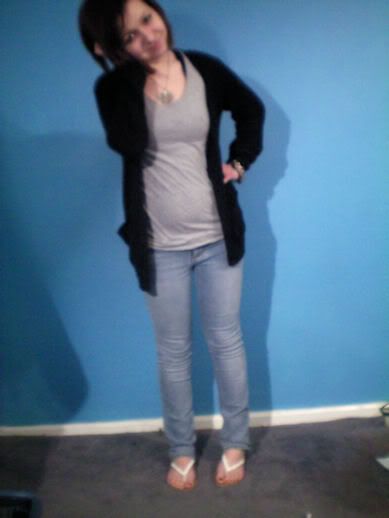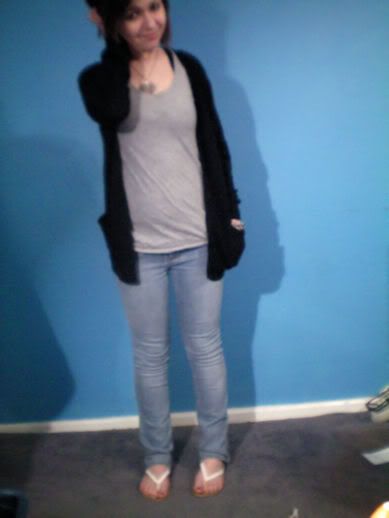 Cardigan - Forever 21, tshirt - H&M, jeans - Delia's, sandals - Kohl's.
Notice how much the photo quality changes once I go indoors? The weather was rather dreary today... not exactly sandal weather, but I broke them out anyway. Speaking of photo quality, I'm seriously considering getting a Nikon D40. It seems like a great starter DSLR, and it seems like it can't be beat for the price. It's not exactly cheap - I only have about $425, but once I get enough, and possibly a little more just for comfort, I think I'm going to get it. I've been saving for months, and I'm almost there. How perfect would it be if I could get it for spring so I could capture all of those moments. I'm so cheesy!
I'm so glad that my feet didn't freeze today. I love how I'm beginning to see pink flowers on trees, colorful spring flowers and buds on trees! Spring is here, spring break is in two days (I'm so ready for it, and I'm trying to make a ton of adventurous plans!), and I couldn't be happier about that. Well, no, I could, but I won't go there.
I hope you're having a nice day where ever you are, perhaps with better weather than we have here!