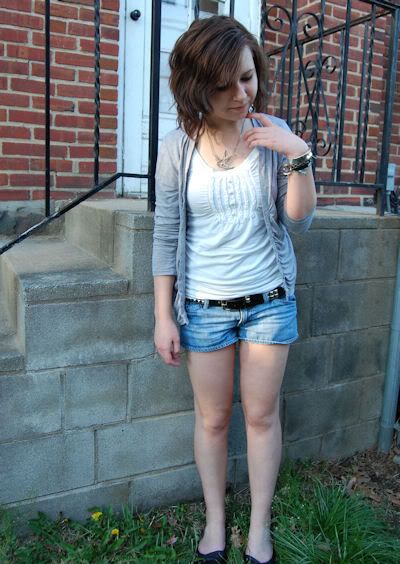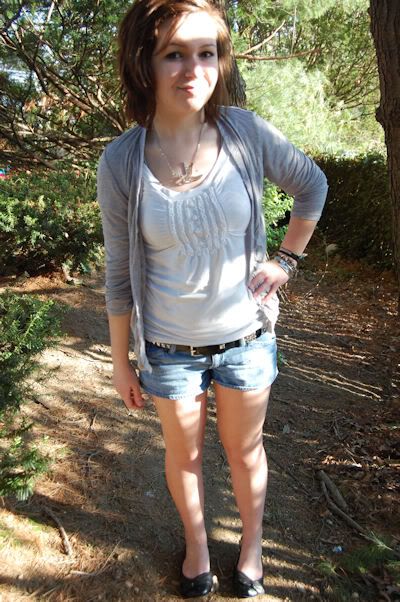 Cardigan - Guacamole (RIP), top - Forever 21, belt - Hot Topic (from eighth grade, haha), shorts - Target, flats - Journeys.
I could point out weird things about these photos, but I'm not going to because they would give off the vibe of self-conciousness, and when it comes to my appearance, I'm suprisingly not. And I wore my hair wavy for real today, and I loved it although it was better yesterday.
I'm kind of (REALLY) loving the weather we're having. Tomorrow until Tuesday it's supposed to be in the mid- to high-eighties. I'm in love.
Have a fantastic day! xox.