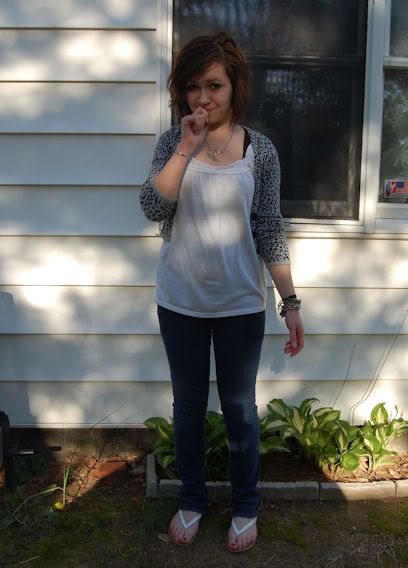 Cardigan - random, shirt - American Eagle, jeans - Delia's, sandals - Kohl's, jewelry - various.
My day was pretty uneventful, but today's Thursday which means only one more day of school. I really don't feel like this is fashion forward or anything, but I decided to play with my hair prior to leaving for driver's ed (UGH) and quite liked the result. I guess this'll prevent me from cutting my hair myself for the next few weeks...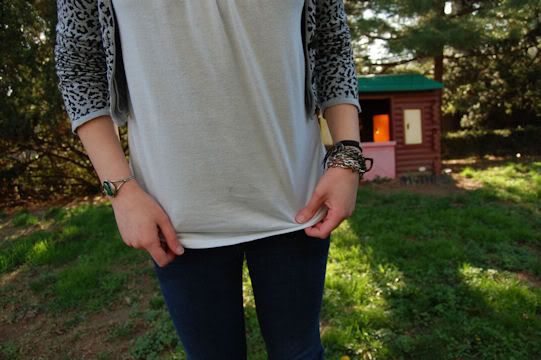 Well, have a nice day, and I hope you have a great weekend as well.