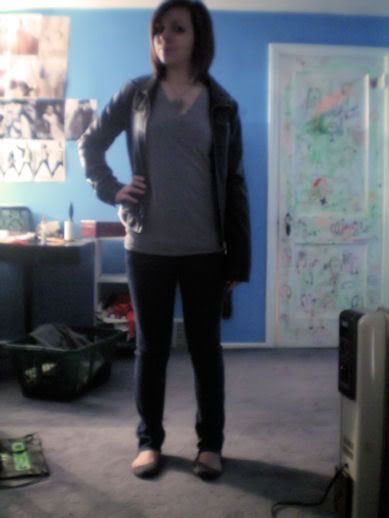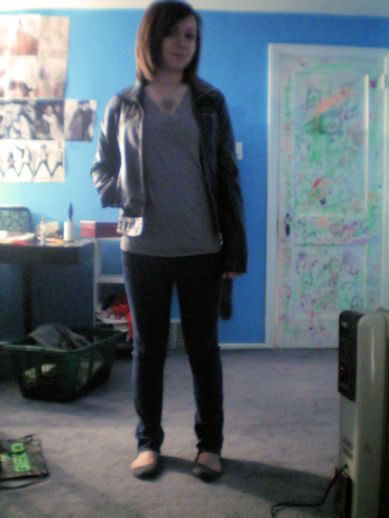 Jacket - Charlotte Russe, V neck - Forever 21, Jeans - Delia's, Flats - Charlotte Russe
My first outfit post! Well, since I have to explain everything, here's the story on my jacket: I recieved it as a Christmas gift in sixth grade, which was four years ago. I really loved it until people at school started asking why I was wearing a leather jacket. And as a sixth grader, I really cared for some reason. I found it in my closet a couple months ago, and I've kept it in mind since then. I've been experimenting with it and trying to find a way to incorporate it, and I thought I'd re-debut it today.
It felt so much like spring today and it's supposed to be even warmer tomorrow. I'm sorry if I write about how much I want spring every day, it's just one of those things I do.