Just a few favorites from the Oscars...
Evan Rachel Wood in Elie Saab.
I know, she has a terrible reputation of trying too hard to be like Dita Von Teese, but since she hired a new makeup artist, I've thought she looked gorgeous at whatever event.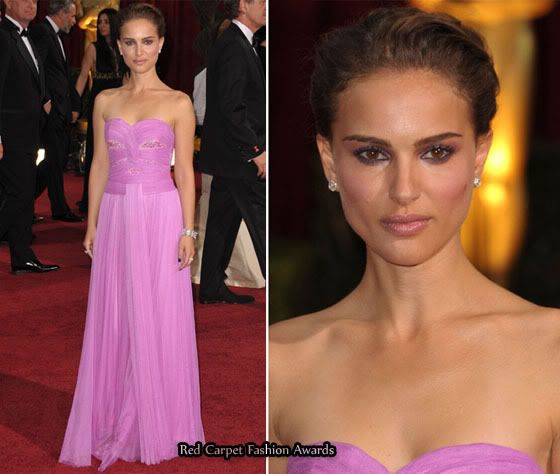 Natalie Portman in Rodarté.
I debated whether I liked this or not at first, but I decided I certainly do.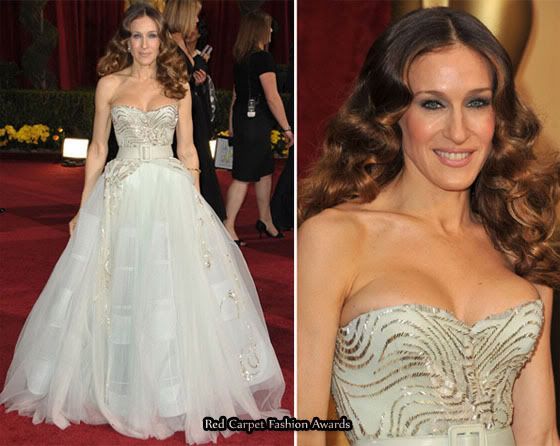 Sarah Jessica Parker in Dior Couture.
Honestly I'm not a fan of the weird belt (whhhy did everyone try to put unnecessary belts on their otherwise pretty dresses?!), and it seemed like everything from the Oscars was totally decked on in sequins and sparkly things, but this is nice.
Ziyi Zhang in Armani Privé.
I've never even heard of her before, but this dress is so lovely.
Images from
Red Carpet Fashion Awards
.
Why am I writing about the Oscars, a silly little awards show that only involves celebrities rather than Fashion Week? To put it simply, it's easier on my computer. It just can't take slideshows and it takes forever to load anything. So, yes, I'm impatient but my computer hates me...