It's been quite a while since I've posted! But every day was increasingly better than the previous and I'm so glad about that. So that means my weekend was pretty good... it was incredibly chill and I stayed at my house the whole time, but I had company. I'm so glad that within a week it will be March. February is always the longest month although it's obviously much shorter than the others. Once this is over, I always expect it to get instantly nice, but March is crazy when it comes to weather. But by the end of the month, all of a sudden it's mild. I'm excited.
By the way...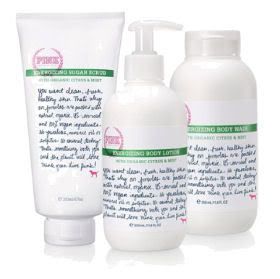 Victoria's Secret Pink came out with a vegan/organic body care line! I normally don't go in that store unless they're having one of their sales, but I think I may sometime soon...
The products here are $10, 15 and 12, but the last two are 2 for $20. Oh, and there's a coupon
here
for a free sample of some body lotion.