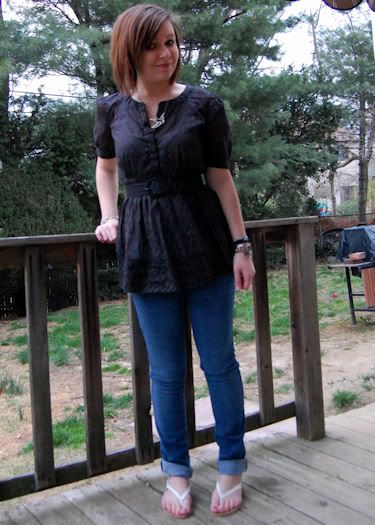 Shirt - Asos, jeans - Pacsun, shoes - Kohl's.
Hmmph. It's like I'm starting allll over again with the pictures - I have no idea how to position my camera or how to pose. Oh well, over time it'll be cool. I'm still in serious need of some revamping. I'm in yet another rut of not caring but wanting to care so badly. Every time I felt positive I just dipped back down. It's really nice out today though!
I think I'm dyeing my hair tonight because my roots are getting pretty awful. And I must say, I hate the fact that this is the third night in a row that I haven't had a proper dinner simply because we have nothing. I want a complete,
healthy
dinner! Agh.