I ended up having a splendid weekend. It was a bit spontaneous but at the same time planned enough so I didn't become overwhelmed and back out of any opportunities I had. I won't go into Saturday, but on Sunday, shortly after I woke up I was informed my brother's friend was planning to go to a concert and the people backed out but left the tickets, so I tagged along with my brother and his friends. It's so funny how I hang out with my siblings' friends (more commonly my sister's). This was the second time I saw the Dropkick Murphys, and although I miss the memories of the last time, less people crowd surfed which meant my head didn't get kicked and I was more stable. They were so good.
I'm a zombie now because I fell asleep at 2am and woke up four hours later to get ready for school. Oh, and being at a show makes me wish I had a pair of Doc Martens. Mmmm.
While browsing photos with Doc Martens, I came across these of Erin Wasson and decided I needed to: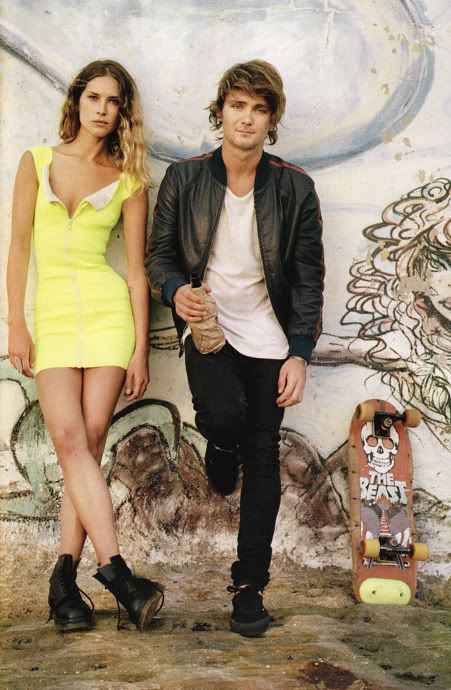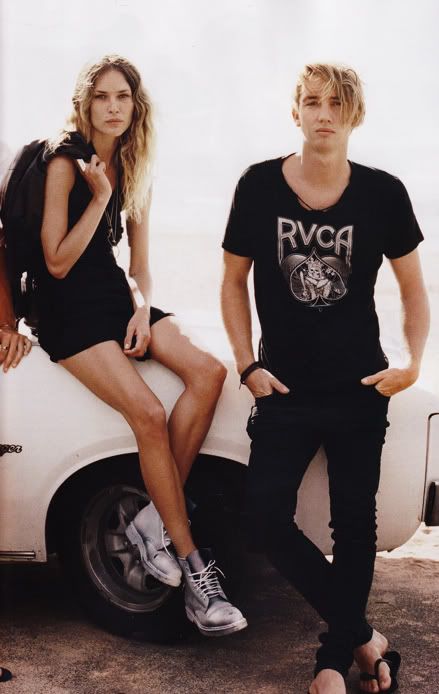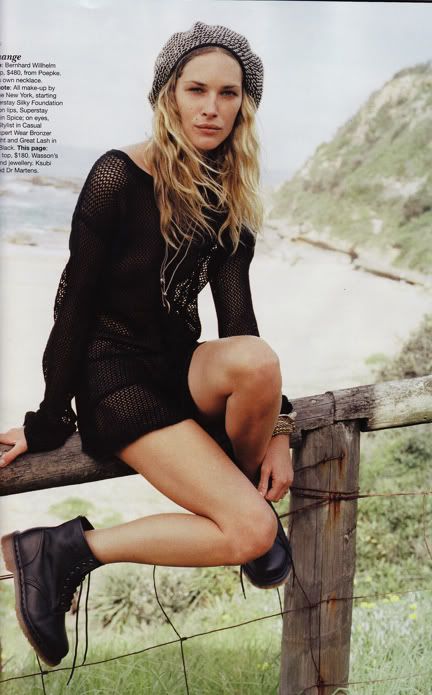 I can't say I'm a fan of her huge fur coats that she wears, but that's just me. And her eyebrows are really perfect. I notice stuff like that.
Source: the Fashion Spot/Childhood Flames
Oh, and just again, if anyone would like to link, just tell me and I'll put your link up right away :)