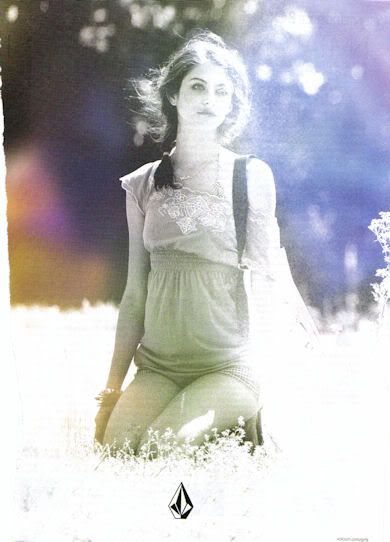 all from Elle, Feb 09.
Seems like all of my favorite editorials or ads have similar qualities: soft colors and weather that appears to be nice, not too hot nor too cold.
I have no idea why the February issue of Elle came today when it was sold back in January, but I can't complain, I love magazines.
Well, what have I been up to?! Saturday I went to that concert, and it was so worth the $24 I spent in all. I had a fun time although perhaps I would have done things a little bit differently (I won't elaborate). I slept late for once in my life Saturday into Sunday and went to Pafa to browse. I enjoyed it, but I'm back to feeling like crap about my artwork. Today felt like a bit too much even though it was actually laid back. We have standardized testing three days this week, which means half days, so I'm half excited. It's a waste of time though!
My birthday is even sooner now (obviously), but I'm even more clueless now about what I want. Ideas always escape my head when I need them, that's always how it works!
I hope you all had a wonderful weekend!