I saw this on the AOL homepage and immediately knew I had to blog about it.
Some how a subscription to Elle has made its way to my house, and ever since then I've been slightly in love and way overjoyed when I see a new issue. Well, I'll probably never get this one, but it's only made me love Elle even more: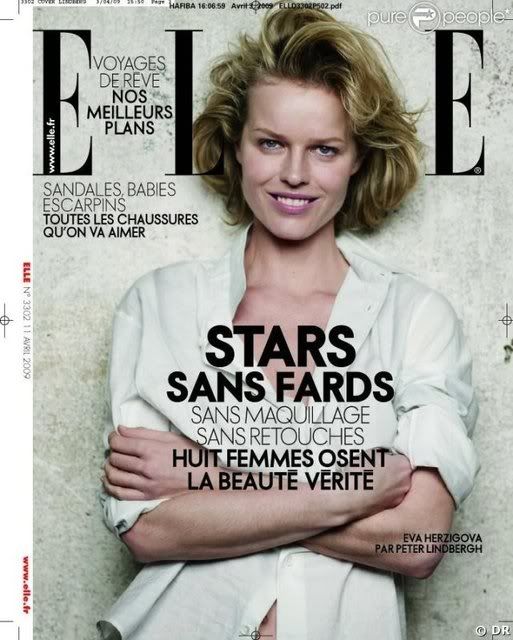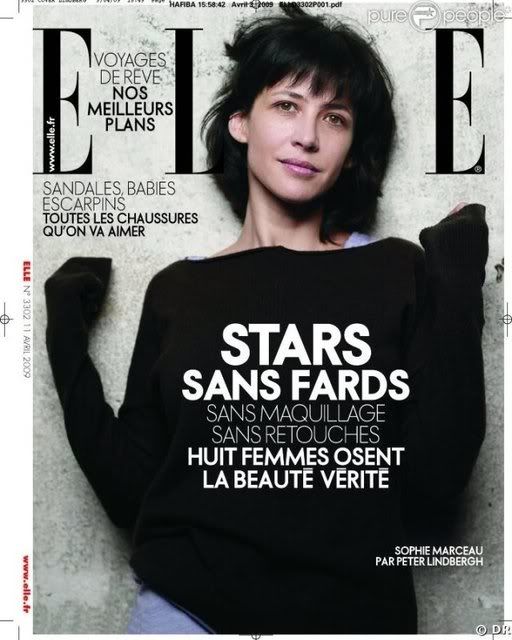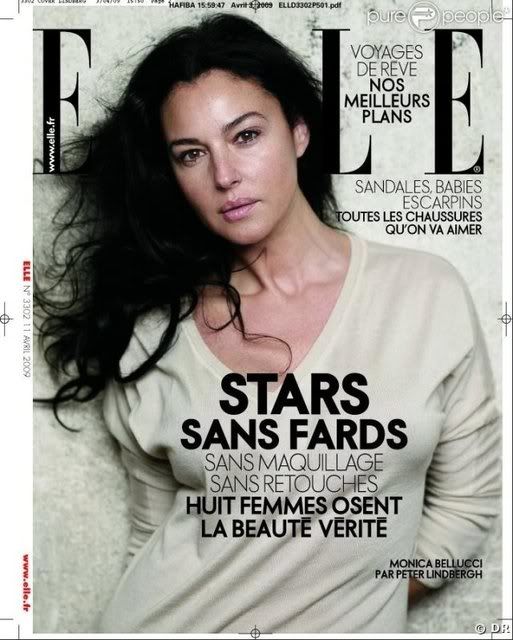 The ladies on the cover of the French Elle for April (?) '09 are not wearing make up, and there is no photoshopping.
I love make up and playing around with photo editing programs, but this is unbelievably refreshing, and a bold move in my opinion. Way to go. Following the slide show I originally viewed these pictures in was another displaying photoshopped covers next to unretouched photos of celebrities. The difference is incredible. I'll just say it again - it's
incredibly
refreshing to see something real.
On another note, the weather here is gorgeous today and I'm going to try to post an outfit. I finally went back to school and I'm feeling much better, which I'm certainly glad about because it's forecasted to go above 80 degrees this weekend. I'm thrilled.
And lastly for this post, the studs fell out. Quite frustrating, but I'm going to have some fun with bleach, an old pair of jeans (probably the same ones) and little studs because the prongs will probably actually stay in place.
Enjoy your day, guys!